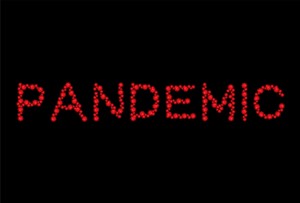 As the COVID 19 Pandemic continues, so does the growing list of those who have and continue to experience the lingering effects from their COVID 19 infection.  I can't even imagine what the health and economic costs have been with regards to the lingering effects of COVID.  Both now and in the future.  Not only for the individual and their families, but also for the different health care systems and insurance provider costs pertaining to disability.  Furthermore, the numbers of people who experience these lingering effects continues to grow.
Our entire family of 4 tested positive for the SARS Cov 2 virus (the virus that causes COVID 19) back in early December 2020.  My wife was hospitalized for 5 days.  Thankfully she didn't need to be put on a ventilator, or having to be in the Intensive Care Unit.  Nevertheless, the infection did take its toll on her.
After she was discharged, she went through months of memory, speech and physical therapies.  She couldn't drive for several months.  It has taken nearly two years for her to recover to the point where she can go back to work.  She is one of those growing numbers of people who experienced what is commonly referred to as Long COVID.  Those individuals are often referred to as COVID long-haulers.
One of the reasons why she has been off work for so long was that her therapies were limited to only a certain number of sessions.  Her therapist was able to get only one extension for more therapies.  After her extension was done, that was it, she was on her own.  This angered us as her different therapies were in fact helping her.  She was getting better.  But, then she was cut off.  Had those therapies continued, there's a potential that she could have returned to work a year earlier.  She is scheduled to return to work at the beginning of October, 2022.   
There are a few other things about Long COVID that angers me.  At the end of March 2020, I sent a lengthy email to all of the health ministers across Canada.  This included the federal health minister.  That email covered a wide range of things with regards to my Nursing experience working for over 15 years in Long Term Care and working through numerous different outbreaks.  One of the things included in that email was a link to the below YouTube video.
What I like about the above video is that it illustrates individuals who were infected with SARS and experienced lingering debilitating effects afterwards.  Therefore, the potential of people experiencing lingering effects from the SARS Cov2 virus infection was there.  Not one of those health ministers (or any one of their colleagues) responded to my email.
As there were more and more cases of Long COVID through the course of the Pandemic, health jurisdictions around the world continued to focus on three main indicators in their reporting.  They were the number of cases, the number of "recovered" and the number of deaths.  The public was definitely getting the wrong impression with those numbers.  There was no public messaging indicating that the number of "recovered",
only
indicates the number of those who "recovered" from the actual infection.
Many people were likely led to believe COVID 19 wasn't as bad as they were being told.  Doing the math they were seeing that COVID 19 was having an average global death rate of approximately 1%.  Therefore, what's the big deal?  The appetite for COVID 19 restrictions, mandates, vaccination was rapidly running thin by a growing number of people.
Yet even back in 2020, there were news reports of people who were experiencing lingering effects from their COVID 19 infection.  The most recent is this detailed Long COVID documentary which was posted on YouTube August 8, 2022.
Unfortunately, I have not come across any Public Health officials making announcements regarding the potential of Long COVID.  Perhaps if people knew that there was a 1 in 5 chance that they could become disabled for months after having COVID 19, they would have taken it far more seriously.  Again, the SARS documentary illustrated that the potential was definitely there.  Yet as with many other important lessons from SARS, the potential of Long COVID was completely ignored.
While writing this Blog, I came across this video.  
What is interesting is that this video aired on Canadian television and was then uploaded to YouTube January 29, 2020.  The video is an interview with the same paramedic that is featured in the first above video.  In the January 2020 interview, the
"lasting effects"
from SARS is briefly mentioned. There are other videos online that one can check out with regards to the SARS outbreak.
Even though there are those who experienced lingering effects from their SARS infection, it seems as though that soon after the SARS epidemic was over, the interest in learning about the potential debilitating effects after infection, fell by the wayside.
With so many people around the world experiencing Long COVID, I'm hoping that the research continues.  Not only to help those currently experiencing Long COVID, but also lead to better diagnostics and treatments so that we're better prepared for the next major respiratory Pandemic.   
Until next time, stay safe, healthy and strong.
If you found the content of this Blog beneficial, consider
buying us a coffee
.  It would be much appreciated. Thank You.